Lyft Up Truck x Giving Back in the ATL
The season of giving is definitely upon us in Atlanta! We've been putting Lola, our affectionately named Lyft Up Truck, to work these last few weeks helping with food drives in our community.
We had the opportunity to participate in the 11 Alive Can-A-Thon benefiting the Salvation Army. Lola and the team got to hang out with Santa and Mrs. Claus and the wonderful folks helping with this event. We donated 500 cans of food to help feed families this holiday season! For more info on how to donate to the Can-A-Thon check out this page or go to the Salvation Army Atlanta website.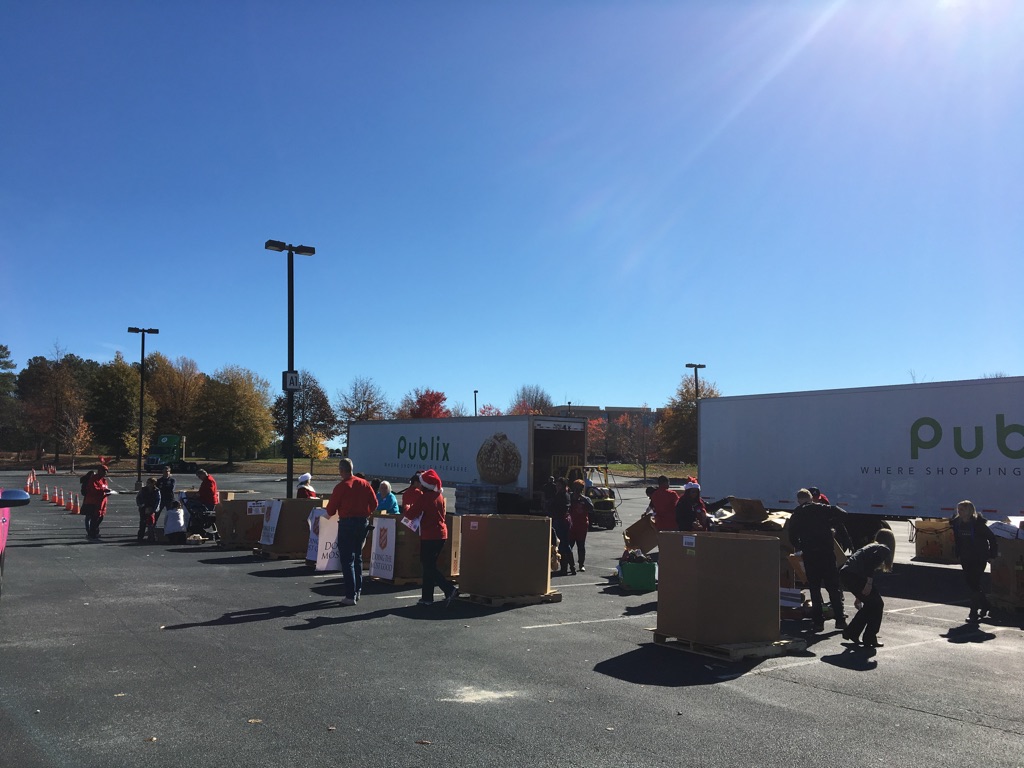 You might've also seen Lola driving around town with barrels for the Atlanta Community Food Bank. We have been helping out the ACFB by dropping off and picking up smaller groups of barrels at local businesses. They will be filling them up with food to donate for the holidays!
Our Lyft drivers got in on the action as well. During our "Lyftsgiving" we gave drivers the opportunity to donate canned goods for families in need. They ended up donating over 260 pounds of food. Lucky us for having such a generous driver community! If you would like to donate or volunteer for the Atlanta Community Food Bank visit their website.
For all things Lyft Atlanta, follow us on Twitter.